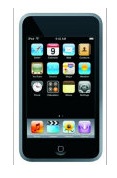 At Titan Motoring, we make it a point to stay up to date with the latest mobile electronics products and installation techniques. That enables our team to help connect you with all of the newest, best options when it comes to car customization. One of the most popular jobs we do for Nashville-area vehicle owners is iPod car integration. If you want to play an iPod in the car without having to deal with tangled wires or staticky connections, you've come to the right place. We'll hook up an iPod connector for the car that will provide you with crystal-clear sound quality and lasting on-the-road entertainment. Call or e-mail Titan Motoring today to learn more! 
We stock a variety of products that create a direct connection between your iPod and your existing car audio system. Whether you're still using the audio components your vehicle came with when you bought it or you've added aftermarket components, we'll be able to connect the iPod to the car radio with ease. We have both wired and wireless models available, so we're sure to have an iPod car integration system that meets your specific performance and aesthetic needs. Whatever music you love, you'll love listening to it on an iPod car stereo system from Titan Motoring. 
iPod for Car Stereo and More
Titan Motoring can help you do a lot more than just play an iPod in the car. Do you use your iPhone as your iPod, storing your music on the same device that you use for phone calls and Internet browsing? Integrating an iPhone with your vehicle's audio and video system can allow you to carry out business and catch up with family members on the road. Instead of juggling your phone and the steering wheel at the same time, putting your safety at risk, you can hire us to integrate your devices so you can talk hands-free. We can even use Bluetooth to make it possible for you to receive and make calls right through your vehicle's stereo. With easy-to-use controls and a full range of features from voice texting to voice dialing, our Bluetooth integration systems offer increased safety and simplicity when you're trying to use your phone in the car. Titan Motoring stocks a variety of Bluetooth options, so come on down to our Nashville shop and find the one that's right for you. 
As a licensed, bonded, and insured company, Titan Motoring cares deeply about customer satisfaction. We'll give you quality workmanship and professional customer service, whether you come to us seeking an iPod connector for a car or an audio upgrade for your truck or SUV. We're proud to be Mobile Electronics Certified Professionals, and to be affiliated with the Mobile Electronics Retailers Association and the Better Business Bureau. Take advantage of our 120 combined years of experience by calling today!