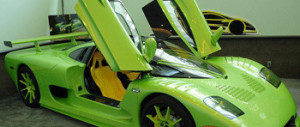 Are you interested in upgrading your car stereo, so you can enjoy better sound quality on the road? Do you want to add mobile video components to keep your kids occupied in the car? Is a state-of-the-art navigation system the only way you'll be able to find your way around? For these and other car accessories, turn to Titan Motoring. We're Nashville's choice for sales and installation of everything from car audio systems to custom leather seats. We care about helping you achieve the vehicle of your dreams—a car that looks and performs its best for you. Want to learn more about all of the mobile electronics and auto accessories we install? Give us a call today!
Titan Motoring's selection of car and truck accessories is vast. Come to us if you need a professional for:
Car audio systems
Mobile video systems
Window tinting
Navigation systems
Car alarms
Remote starters
Keyless entry
iPod car integration
Rims and tires
Custom car interiors
And much more!
In addition to working on cars and trucks, we can install marine stereo components, including boat speakers. Whatever brings you to our shop, we promise to put your needs first. Our customer service is top notch, as is the quality of our workmanship. When it comes to vehicle comfort, style, and safety, you can count on Titan Motoring to get the job done right for you.
Experienced Car Accessories Pros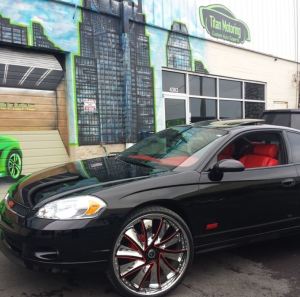 Titan Motoring was founded in 2011 by a team of highly experienced aftermarket automotive experts. Our current staff has more than 120 years of combined experience in our industry. Whether you come to us seeking window tinting, new rims and tires, or a Viper car alarm, we'll put our experience to work to ensure that you get just what you're looking for. We know not only how to install everything properly, but also how to guide you toward products that meet your aesthetic, functional, and budgetary needs.
Qualified Car Audio Installers
From car audio to keyless entry, it's important to hire installers who have the training and skill to give you lasting results. Titan Motoring is proud to be a licensed, bonded, and insured Mobile Electronics Certified Professional. We're also affiliated with the Mobile Electronics Retailers Association and the Better Business Bureau. We have a proven track record of satisfying our customers. We'll give you a navigation system or custom car interior that lasts, standing behind our work with a lifetime guarantee.
Free Estimates for Car & Truck Accessories
If you've been dreaming of upgrading your car, truck, or boat, but keep getting held back by the potential cost, it's time to contact Titan Motoring. We're pleased to offer free cost estimates for everything from car alarms to custom wheels. If you have a budget in mind, we'll do our best to work with it, presenting you with the best possible products within your price range. It's all part of our effort to be Nashville's best choice for boat, truck, and auto accessories. Learn more by calling Titan Motoring today!