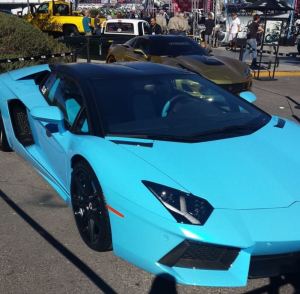 If you're interested in installing window tinting for your vehicle, look no further than Nashville's most experienced window tint company: Titan Motoring. We're available to tint windows in your car, truck, SUV, or other vehicle, and we have standard, carbon, and CXP tinting options available. We'll be happy to talk you through the benefits of each product. If you're on the fence about car window tinting because of the potential cost, we'll also be glad to give you a free estimate before you make your appointment. Customer service matters to us, and that means doing quality work but also working within your budgetary restraints. So if you're ready to get the top-quality car window tint you deserve, call Titan Motoring today! 
The benefits of window tinting include:
Privacy: Who wants fellow drivers, pedestrians, and other outsiders gawking at them? Window tint can help keep prying eyes out.
Protection: Many window films can reflect up to 99% of UV rays. Ultraviolet rays are known carcinogens and can cause skin cancer (the number-one type of cancer in the U.S.). Car window tinting can help protect you from this danger. UV rays can also fade and damage your upholstery and interior, so tinted car windows can help keep your vehicle in peak condition longer.
Comfort: Auto window tinting can help keep solar heat out. That means even on hot days, your car won't feel like an oven when you get in.
Style: Tinting car windows can make your vehicle look sleek and stylish. If you want this aesthetic, Titan Motoring can help you pick the best window films for the job. 
At Titan Motoring, we can tint windows in a broad range of colors, darkness levels, and styles based on your personal preferences. Unlike tint shops that perform inferior installation workmanship—leading to cracking, crumbling, and bubbling—or use low-quality films that can fade—we get the job done right the first time. For your protection and piece of mind, we stand behind our workmanship with a lifetime guarantee. Our carbon and CXP products also carry a lifetime manufacturers' warranty. Why settle for anything less? 
Experienced in Mobile Window Tinting
The team at Titan Motoring has 120 combined years of experience in the industry. When you put your auto window tinting needs in our capable hands, you can expect superior results. We're licensed, bonded, and insured, as well as being a Mobile Electronics Certified Professional. We're also affiliated with the Mobile Electronics Retailers Association and the Better Business Bureau. We work hard to satisfy each and every customer that drives up to our Nashville shop. Ready to schedule your mobile window tinting? Call or e-mail us today!